We hardly think of styling our hair without using heat-producing equipment; isn't it? We all know how damaging the heat is, for our hair but we choose to go through the long-term sacrifice just to look beautiful for some occasions.
Now, there is no need to worry about the damage as there are hundreds of heat protection products available in the market to the rescue. Some of these are proven to be good for natural and artificial hair extensions also. 
I have come across the best three heat protectants for you so that you don't have to waste time researching and wasting money on the wrong products and regret them later. I used my time and years old experience to make this list of the top three products. All you have to do is, go through the buyer's guide and instructions so that you can choose among those and use them properly.
This article discusses 3 heat protection products that are good for hair extensions. According to this article and the trend of the time, we recommended Awesome Leave-in Conditioning Spray. It's one of the best heat protection styling tools this year. It's easy to use and damage-free. 
Highly-rated heat-preserving hair care serums or creams will keep hair healthy while you dry-fix & straighten. In this article, you'll find how to use it to get the best results.
The Factors You Must Consider When Choosing a Heat Protection Products
Read the Labels
Before settling into one product, read the labels carefully. No, don't just check the expiration and manufacturing date, focus on the ingredients and instructions. This will give you a brief idea about if this heat protectant will suit your extension type or not. 
Leave-in Conditioner or Heat Protectant
Generally, a heat protectant is one kind of leave-in conditioner with heat-protecting capabilities. I don't recommend using it daily unless you have to. For women who are obsessed with hair styling, a leave-in conditioner cum heat protectant is a must; even if these are pricey. 
Otherwise, a good quality leave-in conditioner is okay for daily use, it is inexpensive as well. On occasion, you can use a heat protectant to save hair from damage. For those occasions, you will need to use the conditioner, following the heat protection. Don't forget to use hairspray afterward to make the hairstyle last longer. 
Check the Highest Resistant
As far as I know, the highest resistance level for heat protection serum is 450-degree Fahrenheit. It is enough if you intend to use a hair straightener or curling iron. So, look for a resistant level of heat protection products. You can adjust the temperature while using it. 
If you already have straight hair, then no need to invest in highly resistant products. For using a blow dryer, low to medium-resistant heat protection will do fine. 
How to Use a Heat Protection Product to Get the Best Result
Clean
The first and foremost tip to use a heat protectant is 'not to use it on dirty hair. If the hair is oily or greasy and you don't have time for hair wash, then the best solution is to use a shampoo. Using heat protection spray over grease will cause even more damage rather than saving it from damage because all the dirt stays locked in while you apply heat. 
If the heat protectant is your go-to leave-in conditioner, then purchase a simple leave-in conditioner just to use on unwashed hair for detangling. It is important because not using a conditioner on long hair can create knots if you keep the hair down on windy days. In turn, it may cause breakage and fall out when you try to detangle it with a comb. 
Detangle
As I mentioned already, comb out the knots and tangles clean once the freshly washed hair is dry. Never ever try to do this on wet hair. Because wet hair, as well as hair extensions, are more prone to break and fall when it is wet. Use a wide-tooth comb or Loopush to keep the hair tangle-free without ruining the extensions. Always start combing out from the tip of the hair. Take a thin lock of your hair and start brushing from the lower end. Once it is tangle-free, then gradually brush the midsection and the root. This is the best way to ensure minimum breakage. 
Apply Conditioner
Finally, your hair is tangle-free. Now it is time for a leave-in conditioner. If the heat protectant you are using already has a conditioner in it, then you won't need any additional product. Take a small amount of serum on your palm, then rub two palms to spread it evenly on your hands. Then apply from bottom to top. Leave the roots clean because the conditioner is not supposed to apply to the roots. When you are sure that the product is well absorbed into your hair, then it's time for styling. 
Take Care
Heat protection may save your hair extensions from possible damage, but it causes no additional well to the hair. Your hair and the extensions you wear need proper care and nutrition to make them luscious, healthy, and long-lasting. A good quality hair mask is a good option for U bond and tape-in extensions. For clip-in extensions, you can choose argan oil for your hair and a leave-in conditioner for the extensions. 
3 Best Heat Protection Products for Hair Extensions
1. Awesome – [pH5] Leave-in Conditioning Spray – Top Professional Wig Care
Leave-in conditioning spray; 
Portable;
Wig protector. 
Best for busy ladies- Blow drying is the best friend of busy ladies. It saves time on hairstyling. But too much blow-drying with the extensions on can shorten the life of your extensions. 
Best friend of hair with all essential needs- Applying a protective live-in conditioner can help you in this case in two ways. One, it will make the hair soft, shiny, manageable, and tangle-free. Two, it will save the extensions and your hair from the heat of blow-drying. 
Contains coconut oil- For healthy and shiny hair this heat protection product contains coconut oil. It reduces damage to your hair. This product is harmless for hair and wigs. 
Easy to use with clean hair- Keep in mind that, live-in conditioner should be applied on clean hair. You must use a shampoo that is meant for extensions. Using the conditioner on a dirty extension can cause a negative result. 
Affordable price- Yes, price plays an important role when you think about buying something. Most people want to buy a product with good quality and a good budget. These heat protection incomes with reasonable prices. All features of this product make it the best heat protection product for extension hair in the market. 
---
2. Pro Series Conditioner Lace Wig, Toupee, & Hairpiece Conditioner By Professional Hair Lab
Conditioner & Heat Styler Protector;
12 oz.
Best hairstyling too- Hair straighteners and curling irons cause the most damage to synthetic and human hair extensions. To make the extensions heat resistant, you will need some strong heat protectors that can withstand high heat resulting from heating-style equipment. 
2 in 1 product- This "Restore" heat protector will save you from using a live-in conditioner and heat protector separately. One product does both jobs. This styling tool makes your hair fizz free gives you a natural look for fine hair.
Nourished hair and manageable- Most professional stylists use this protector to literally "Restore" old, good-for-nothing tangled wigs. Once applied, the wigs become new again. The extensions get nourished with this protector like your real hair takes nourishment from your scalp. This miraculous potion will lengthen the life of your dear extensions.
Environment friendly- The manufacturer claim that it an environment friendly. No animal is herm for this item. No animal testing is involved with this heat protection spray.
---
3. HSI Professional- Argan Oil Heat Protector & Conditioner
Argan Oil Heat Protector;
Protect up to 450º F;
Sulfate-free.
Moisture and nourished hair– There are tons of products available in the market that claim to moisten or protect or nourish hair extensions and real hair. Mostly the products are different for real hair and extensions but serve the same purposes. Choosing the products you need from the endless list can be hectic. If you don't want to get confused with all those choices, then relax, take this proctor from HSI PROFESSIONAL and have a break. 
Extreme heat protector- This heat protector can be used in your real hair as well as on extensions. It conditions, detangles, protects the hair from high heat, adds instant shine, and nourishes the hair for long-term overall improvement. 
Contain argan oil and vitamins- There is nothing in this oil-infused and vitamin-enriched heat protector that you don't need. The best thing is, it will save you time and money from purchasing several other products and applying them. Besides, it heals the hair in a manner that you may never want to wear a wig or extensions to cover up bad hair.
Chemical-free- This heat protection is chemical-free. Natural elements contain this spray so it's harmless for your hair. Enjoy frizz-free natural manageable hair without damage and sulfate-free. It'sSulfate-free and good for daily use. 
---
Conclusion
Some users love to use natural elements if you are one of them so the 'Hsi Professional- Argan Oil Heat Protector' will be best for you. It's a chemical-free product. It's also a good choice for daily use. 
No matter which heat protection product you choose for your extensions, it needs to be used correctly to get the best result. Besides, like any other assets of our lives, our hair and hair extensions need to be taken care of to make them long-lasting. On the other hand, in my opinion, the expense you pay for your hair extensions will be a waste unless you take proper care to nourish and protect the extensions; and a heat protection spray is the least you can use to protect the pricey extensions.
Read more: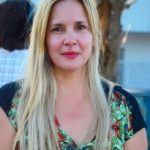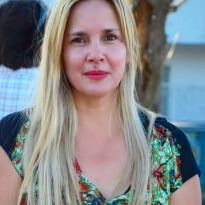 Guys, I am Camila Avery and I love to help my mom to do indoor & outdoor activities. As a lady, I have passed my time on gardening, home improvement, and personal or self-care. I have acquired some degrees in outdoor recreation, beauty, and hair care. It is not easy to work with top-level professional beauty experts. But, I got that opportunity and experimented with different hair extensions, hair colors, and cuts.