Who doesn't want a 'good hair day' every day? To ensure that, we women invest our effort in choosing the right extension for us and spend even more to put on and style them. But very few of us realize that, if you take proper care of your hair extensions, it will look good without any styling-just like our real hair.
Happy and healthy hair needs no styling. We all know what we need to take care of our hair; whether we use these regularly or not is a different story. But do we know what we need to take care of our hair extensions?
This article covers the compulsory products we need to take care of, hair extensions of every kind, the way to choose the products online, and the best way to use the products. It is a complete guideline that starts at tips for buying, continues through our top picks of hair care products from each category, and lets you choose among different variations.
Using hair care products can help make your hair extensions as shiny and beautiful as ever. What product should be used for extension, and what to be careful of while using the product?
Know Before You Go to Order Hair Extension Care Products
Before ordering extension care products online, you must ask yourself these questions: do I really need this? Are these suitable for my extensions? And, what is the best offer to get it? If the product you are considering buying passes these three questions, then that is yours. But first, go through the following rules; these will help you to purchase hair care products from Amazon.
First of all, no matter which extensions you install, a conditioner and shampoo are a must. You can't skip it and you can't use regular shampoo and conditioner on hair extensions. 
Secondly, look for shampoo and conditioner that don't contain paraben and sulfate. Better to choose the 'all hair type' shampoo for  U-bond or tape-in extensions. It will match both your scalp hair and human hair extensions. Now, you can stop hair if your extensions have a self-texture and need no styling. For example, crimpy hair or Brazilian kinky hair. 
If you are a fashionista who loves to experiment with her look every day, then you will need hair styling products other than only shampoo and conditioner. Well, the series of styling products for extensions is a long list that involves leave-in conditioners, detanglers, loop brushes, heat protectant sprays, and many more. Try to look for products that work as a substitute for other different products. It saves time and hassle. Look for products that are 'gentle' to your hair extensions.  
It is better to order bundle packages to save time in searching, checking out the review, and comparing the price of each product. It saves time and money. 
Here, we have picked out our top favorite items of each product that you need to care for hair extensions. We tried to pick the ones that are reasonably priced, double as different other products, and are nutritious for extensions. But you can always do your own research to find the products that match your extensions needs.
Why Use Hair Care Products While Wearing Extensions
Well, tape-in extensions are mostly made from human hair. That is why these are the most expensive kinds of extensions and look natural. However, human hair is also delicate. Human hair is designed to take all its nourishment from the scalp. The oil produced on the scalp and the nutrients it gets from the food we eat makes it grow and shine. This no longer applies when the hair is cut from the roots to make hair extensions. That makes human hair extensions even more vulnerable than scalp hair.
So, hair extensions need extra care to keep their desired shine, bounce, flexibility, and strength. Simply the friction it gets from brushing regularly can make it prone to break if a leave-in conditioner is not applied beforehand. So, when it comes to styling, the hair gets more damaged from backcombing, heating, curling, and so on. By using proper hair care products, you will be able to style your hair and take care of it simultaneously.
Caution to Take While Shopping for Hair Care Products 
One general rule to shopping for hair care products for tape-in extensions is, to look for products that are sulfate free and oil-free. Because sulfate-containing products like shampoo and conditioners are really injurious to human hair. On the other hand, oil-containing products are not for tape-in extensions, no matter how good they are for human hair. The oil in the conditioner may make the tapes weak and loosen the bond sooner.
What are The Essentials for Tape-ins
Extra tapes and removers are the primary essentials to wear and remove tape-in extensions. But when it comes to taking care of the extensions, there are a lot of other additional products you need to take into account before applying for the extensions. I recommend purchasing these products before installing the extensions, especially if you are wearing the extensions at home, not in a saloon.
Glue Cleaner
After putting on the tape-in extensions, the first thing you will need is a glue cleaner to clean up the excess glue from your hair. Hairstylists really don't need such a cleanup because they are pros to do this without making a mess. But at home, a glue cleaner will save you from making a mess which may make your hair a rat's nest afterward.
Shampoo and Conditioner
After three days of installing extensions, you will need to wash your hair. Using regular shampoo is okay, but when it comes to conditioning your hair, you need to choose one which is made for tape-in extensions. You can't skip this part and you can't use a normal conditioner because the oil contained in the conditioner may weaken the bonds.
Leave-in Conditioner/Heat Protection Spray
Before brushing the freshly washed and dry hair, you will need a leave-in conditioner; it will help to detangle the hair easily. Using a heat protection spray instead will also do that work. In fact, it will save the hair from heat, letting you style it with minimal damage and give you protection against the sun. 
Loop Brush
Now, you are already wearing tape-in extensions, you can't use a normal comb to brush your hair. The tooth of the comb can get stuck in between the bonds and cause breakage of the hair or loosen the bond. Instead, you need to use a loop brush; it doesn't have any teeth so there is no risk of getting stuck.
9 Best Products for Hair Extensions
1. BIG KIZZY- Hair Extensions Tape
Available in 'regular' and 'strong' versions;
Needs Big Kizzy remover for effective cleanup.
Long and thick extensions weigh more compared to short and fine extensions. So, the thicker hair extensions require tapes that can hold the extra weight for a long time. The tapes attached to the extensions are of general quality and service for a short time. These extra hold tapes from Big Kizzy are available in two different variations to choose from. One is for regular hold, which stays up to 5 weeks and the other one is for a stronghold that stays put for more than 7 weeks. Usually, tape-in extensions need to be replaced every 4 to 6 weeks but that depends on the growth of your hair. You have to choose the tape type depending on your hair growth and the extension you are using.
These extra hold tapes are available in universal dimension, so it fits most of the tape-in extension brands. But they need some extra care while removed. It is recommended to use the Big Kizzy remover to release the extensions from the bond, but any strong remover shall suffice in this matter.
2. Walker Tape C-22 Solvent Spray Remover for Lace Wigs
Contains 4 oz liquid;
100% developed and manufactured in the USA;
For Lace Wigs & Toupees.
It is a glue cleaner, which needs to be applied to clean off extra glue from the hair and wigs. After installing the tape-in extensions of lace front wigs, residue from the extra glue often makes us feel and look strange. The hair needs to be cleaned up from any such residue. For that purpose, this solvent is handy and useful. 
You may have been using oil or remover on the bonds to wash off the extra glue, but that is more damaging than any other products available on the market. Because applying remover or oil at the bond of extensions and wigs may cause loosening and slip-off. 
All you need to do is, just spray the solvent on the desired place, wait for a minute and wipe off the residue from that place. Your hair will be clean and new again! Please note, you can't wash the hair within 72 hours of installing a tape-in hair. So, after installing the hair, wait for 3 days, then apply this solvent to clean up.
3. Babe Things Tape-In Bond Remover
4 oz bottle;
Oil-based remover.
If you had your tape-in extensions installed by a professional stylist, that doesn't mean you need a stylist again to remove the wefts. Usually, the tape-in extensions need to reapply every 4 to 6 weeks. Doing that task at the saloon takes time and costs a fortune. Besides, installing the extensions at the saloon is often done by using extra-strong glue that can't be removed easily with hair oils. On the other hand, using acetone-based remover can cause damage to the hair and the extensions. 
This oil-based remover can solve all the problems at the instance. It is oil-based, easy to apply, and a lot quicker than any other remover. The best thing is, you can use this on your own to remove the tape-in extensions from your hair. It loosens up the bond, makes the strip slip off, and helps to clean up the leftover residues from the hair.
4. Big Kizzy F.A.T.T. – Volumizing Biotin Conditioner
8.5oz Conditioner and a sample of F.A.T.T. Shampoo;
Prevents hair fall.
If you get the opportunity to get a conditioner for your hair that works for your hair fall, how would it sound? This Big Kizzy conditioner is just that miracle that works on detangling hair extensions and works on preventing hair fall as well. 
It doesn't contain any type of oil because oil may cause the tape-in extensions to loosen the bond and slip off. It has different vitamins and enzymes that work on hair fall and damage repair to the real hair. 
This conditioner is available in different packages. You can choose the shampoo and conditioner pack, or the single or the double conditioner pack. You will receive a sample shampoo with the conditioner pack. The shampoo is also of great quality and works on hair extensions and colored hair as well. Considering the price, this one is a budget-friendly option to get a longer-lasting extension and healthy hair.
5. RemySoft BlueMax Daily Refresher
Leave-in conditioner;
For Hair Extensions, Weaves and Wigs.
It is a small 2 oz bottle that contains a magical live-in conditioner, useful for hair and extensions. This conditioner is basically a spritzer, but it is far better than regular conditioners. Apart from softening the hair, it gives UV protection from the sun. This protection saves the hair from possible damage from the sun in the long run. 
Using in-between hair wash, this conditioner makes the hair look, smell, and feel fresh. Hair becomes more manageable, soft, and lively. Using this conditioner lengthens the life of wigs and extensions. It is also recommended for color-treated hair. 
For the price and considering the amount of product, this conditioner is very expensive. To save your lovely hair and beloved extensions, the price may not seem too much for you. But for ladies on a budget, there are other hair care products on this list that may help you choose one that fits your budget. So, proceed to the next product.
6. Brandywine Synthetic and Human Hair Care Products
A bundle of 5 hair care products;
For Synthetic and Human Hair.
Brandywine has a whole line of hair care products for human and synthetic hair. You can pick their bundle of 5 products or just shampoo or conditioner or both. The 5-set bundle completes with a shampoo, conditioner, live-in conditioner spray, volumizing mousse, and a detangling brush. For a beginner, this bundle has all the things you need for hair extensions, no matter which type of extension you have. Every product of that bundle works miraculously on wigs and extensions, guaranteed.
Some have complained over the bush that the bristles fall off after some time, but none has complained about the hair care products though. So, if you don't want to bother about choosing a handful of hair care products for your extensions or wig, this is the best deal for you.
7. Awesome Human Hair Wig Leave-in Conditioning Spray
Leave-in conditioner & detangle spray with [pH5];
Contains 2.3 Oz of liquid.
No matter how good your hair and the extensions are, you have to admit one thing: long hair tends to detangle a lot. Leaving the hair open makes this mess, but open hair is the most beautiful hairstyle for anyone. To achieve that style, or any other style, detangling the hair is the first and foremost thing we do. Hair extensions need extra care in terms of detangling because improperly detangling can damage the extensions. A leave-in conditioner makes the entire process super easy.  
Generally, leave-in conditioners are not available in spray bottles. This conditioner contains coconut oil, which is not recommended to use on glued extensions. You have to spray the conditioner on the body of the hair, avoiding the roots to get the best results. This way, your extensions, and wig will get all the hydration they need without slipping off from your hair. Despite using coconut oil, this conditioner leaves the hair non-greasy and prepared to make any updo. 
8. Wet Brush Brush Pro Detangler Extension
In the shade Coral;
Extension Brush.
Generally, hair extension brushes are recommended to use on dry hair only, to eliminate the risk of falling out, pulling, and breakage of hair and extensions. But this amazing hair extension brush can be used on wet hair as well. 
In our busy schedules, we don't always have time to wait to air dry our hair and brush it afterward. Recommend the brush to use on wet hair makes it suitable to detangle the extensions before blow-drying the hair when you are in a hurry. 
The bristles are IntelliLoop bristles, which run in the hair like we run our fingers in the hair. It never gets stuck in the hair. But you should always use the brush on the tip of the hair to detangle and gradually detangle the midsection and lastly, the roots. This simple trick will not only save the extensions you are using but also save your hair from the pull-on and fall out
I highly recommend this brush to people with textured hair, even if you are not using extensions. It works well on textured hair too. Using a live-in conditioner alongside the brush will help in detangling the hair more easily.
9. Thermal Protectant- JuniorLabs Protector & Detangler Spray
Hair straightening protector & detangler;
Contains 6 oz of liquid.
To be honest, nowadays we can't have a good hair day without using any heated styling equipment. Flat iron, curling iron, hair dryer, and blow-drying are part of our daily routine now. We all know the irreversible damage all this heating does to our hair, but we can't restrain from these. Using a heat protectant is a simple and wise solution to such problems. It works like a leave-in conditioner but gives protection against irons up to 450 degrees Fahrenheit. 
The protectant we are talking about is a bit different from other heat protectant sprays in the market. It is a heat protectant cum detangler cum straightening spray cum leave-in conditioner. It is made in Japan, so it has got to be an all-rounder, isn't it? Investing in this will save you from investing a ton of other expensive products for hair care. Besides, using this formula will make straightening the hair fast and easy, and safer. 
Quick Solutions
What is the Amount of One Haircare Brand?
Aveda is taken into account to be among the simplest premium natural hair care brands within the industry, and their top-quality ingredients are the rationale.
Is Pantene Bad for Your Hair?
Pantene is terrible for hair. They lie on their labels with false advertising. They use cheap surfactants that dry your hair out then use silicones and wax to coat your hair. This may cause buildup on your scalp and hair strands and strip it from your natural oils.
How Much Do You Have to Wash?
Every other day, or every 2 to three days, without washing, is usually beautiful for the typical person. "There is not any blanket recommendation. If the hair is visibly oily, the scalp is itching, or there's flaking thanks to dirt," those are signs it is time to shampoo, Goh says.
Final Thought 
Don't get overwhelmed with all the products we have listed here. If you have a lazy bone like mine, then be mindful and pick two or three products from this list that do all the magic for your hair extensions; even if they are pricey. Because, in the end, it will save you from a messy toilet cabinet full of extension care products you don't use. 
And if you are choosy and picky, I recommend keeping all these six items from this list and using them properly will make sure your hair extension life doubles. Make time to use these products when necessary. These are meant to cause less damage to human hair extensions and to provide nutrition and hydration from the outside.
Conclusion
As you have come so far, you now know the compulsory items you need to buy before putting on glue-based extensions. These products are meant to make your tape-in hair extension experience a pleasant one by making the extensions healthier and last longer.
Remember, only purchasing the right items is not enough to get full, luscious, voluminous hair. Only use these products properly and regularly can take you closer to your destination.
Read more: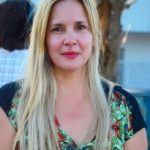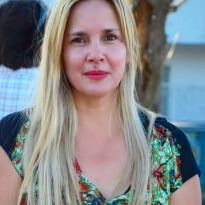 Guys, I am Camila Avery and I love to help my mom to do indoor & outdoor activities. As a lady, I have passed my time on gardening, home improvement, and personal or self-care. I have acquired some degrees in outdoor recreation, beauty, and hair care. It is not easy to work with top-level professional beauty experts. But, I got that opportunity and experimented with different hair extensions, hair colors, and cuts.