Published on: July 9, 2023
Written by Camila Avery / Fact-checked by David Rowan
No, it's not advisable to sleep in a moldy tent. Health risks associated with mold exposure can affect your camping experience adversely.
Mold on a tent often appears as black or green spots, creating an unpleasant sight and smell. These black spots can be an obvious sign of a mold issue, generally brought on by dampness and lack of proper ventilation. It's more than just an aesthetic issue; this fungal growth can lead to health complications like allergies, respiratory problems, and irritation to the eyes, nose, or throat. Hence, it's crucial to be vigilant about keeping your tent dry and clean.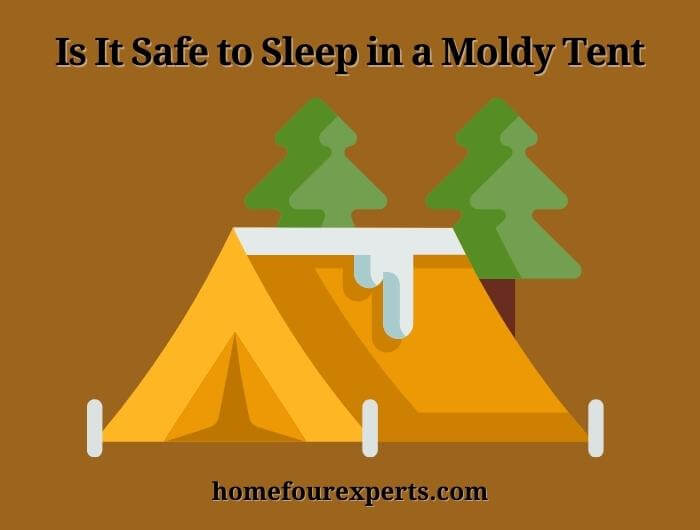 Finding mold on your tent doesn't mean it's time to throw it out. There are various tent mold removers available on the market that can help get your tent back in shape. These products are designed to eliminate mold and mildew while preserving the material and waterproofing of your tent. After using a remover, make sure to dry the tent thoroughly to prevent future growth.
Maintaining a clean, dry tent is essential not just for its longevity but also for your health and comfort during camping trips. If you notice signs of mold on your tent, address it promptly to ensure your outdoor adventures remain safe and enjoyable.
The Risk of Short-term Exposure to Mold in Tents
Health Concerns
Even spending a night or two in a moldy tent may not cause noticeable issues for some individuals. That's especially true for those with robust health, free from any underlying conditions. Yet, this isn't a universal rule. Some might experience immediate health effects even with short-term exposure. Symptoms can range from mild to severe, encompassing allergic reactions, skin irritation, coughing, or even triggering an asthma attack.
Varying Sensitivity Levels
Each person's sensitivity to mold varies greatly. Some might not notice any effects, while others with more sensitive systems may face discomfort. This diversity is due to factors such as age, general health condition, and personal sensitivity to mold spores. Therefore, it's impossible to generalize how a single night in a moldy tent would affect everyone.
Long-Term Health Risks of Sleeping in a Moldy Tent
Increased Health Risks
Sleeping in a moldy tent long-term is not recommended due to the associated health risks. Continuous exposure to mold spores over a prolonged period can lead to severe respiratory problems, persistent allergic reactions, and in severe cases, can even impact mental health causing conditions like mood swings and memory loss.
Risk for Asthma and Allergy Sufferers
Individuals with pre-existing allergies or asthma face higher risk. Consistent exposure to mold can exacerbate these conditions, leading to more frequent and severe attacks.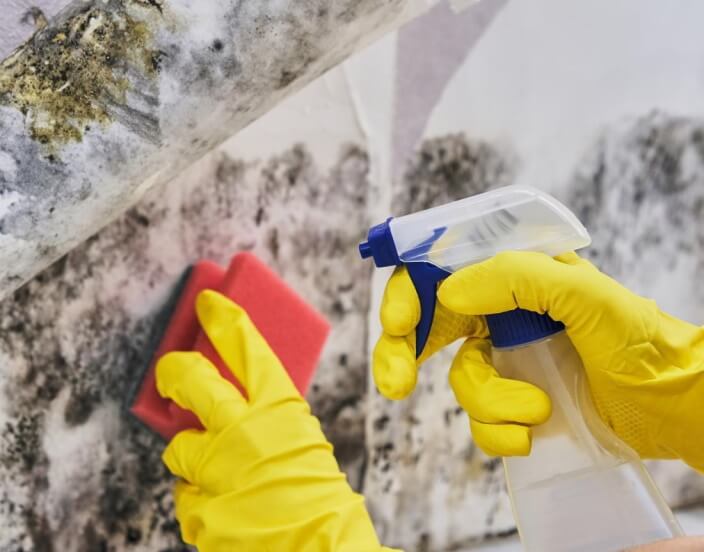 Identification and Mitigation of Mold in Tents
Spotting Mold in Your Tent
Knowing what mold on a tent looks like is the first step in avoiding the health hazards it presents. Mold often appears as green or black spots on the tent fabric, also giving off a distinct musty smell.
Use of Tent Mold Remover
If mold is found, tent mold remover products can be used to eliminate the issue effectively. They help in removing mold and mildew while preserving the tent's material integrity and waterproofing.
Ensuring Proper Ventilation and Dryness
One should ensure the tent is always dry and properly ventilated, preventing the growth of mold. Post-trip, tents should be thoroughly cleaned and dried before storage, minimizing the chances of mold formation.
Frequently Asked Questions (FAQs)
Can I Use a Tent Mold Remover to Clean My Tent?
Yes, a tent mold remover can be quite effective. It not only removes mold but also preserves the fabric and waterproofing of your tent. Always follow the instructions on the product for best results.
How Do I Go About Cleaning Mold off My Tent?
Cleaning mold off a tent involves a process. Firstly, set the tent up in a sunny, dry location. Using a stiff brush, gently remove the loose mold. Then use a mold remover or a mildew cleaner specifically made for tents.
Are There Special Considerations for Removing Mold from a Canvas Tent?
Canvas tents can be cleaned similarly to other tents. Use a soft brush to loosen the mold and apply a cleaner specifically designed for canvas materials. Be sure to avoid harsh chemicals that might damage the canvas fabric.
What Can Cause Black Spots on My Tent?
Black spots on your tent are likely signs of mold. They can be caused by dampness and lack of ventilation. It's best to clean these spots promptly to prevent health risks and further damage to your tent.
Why Should I Clean Mold from My Tent?
Mold can lead to various health problems, from allergies to respiratory issues. It's crucial to clean mold from your tent to maintain a healthy camping environment and prolong the life of your tent.
How Can I Clean Tent Mildew with Vinegar?
To clean tent mildew with vinegar, mix one part white vinegar with four parts water. Apply the mixture on the mildew spots, then scrub gently with a soft brush. Rinse thoroughly and allow the tent to dry completely in the sun.
Final Words
I hope you find this article quite informative to appropriately deal with your moldy tent. You must take care of the basic aspects of your tent on a regular basis. Maintain all safety issues to avoid health hazards. Consult with professionals before getting cleaning materials from the market to ensure quality issues and the life span of your tent. 
Always keep in mind there is no end to learning. Keep yourself updated with current knowledge so that you can combat challenges while dealing with issues like mold. Get associated with professionals and experts in the related field through social media, websites, and other networks to be more knowledgeable over time. 
I would love to hear from you about your experience and if you have any suggestions, please leave them in the comment section. 
Relevant Resources: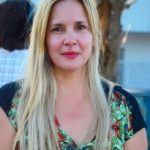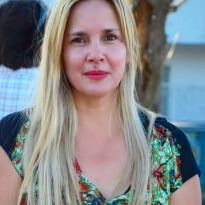 Guys, I am Camila Avery and I love to help my mom to do indoor & outdoor activities. As a lady, I have passed my time on gardening, home improvement, and personal or self-care. I have acquired some degrees in outdoor recreation, beauty, and hair care. It is not easy to work with top-level professional beauty experts. But, I got that opportunity and experimented with different hair extensions, hair colors, and cuts.